5L Hand Sanitiser Liquid
CVP-HSL5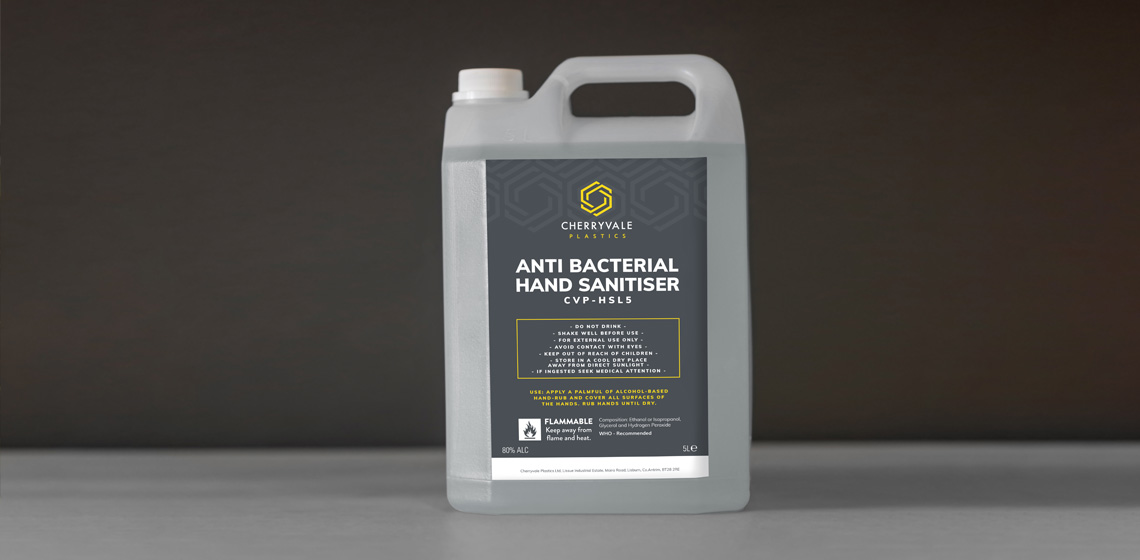 80% Alcohol Content
This alcohol liquid is compatible and safe for use with our Hand Sanitising Station. The high alcohol content kills 99.9% of bacteria.
5L Size
A cost effective solution compared to purchasing 250-1000ml quantities.
Fast drying
Our anti-bacterial hand sanitiser leaves no bad odour, no residue or stickiness on the hands and is easily absorbed providing fast drying.
Help Protect Against Covid-19
Produced in Northern Ireland, 80% Alcohol content and leaves no sticky residue or bad odours.
Benefits
Fast Drying
Leaves no sticky residue
Does not have a bad odour
5 litre containers, can be used to refill smaller dispensers or spare bottles
Compatable with sanitiser stations/dispensers etc
Specifications
80% Alcohol Content
Sanitiser Liquid
WHO Formulation
Produced in Northern Ireland