Hand Sanitiser Station
CVP-SS75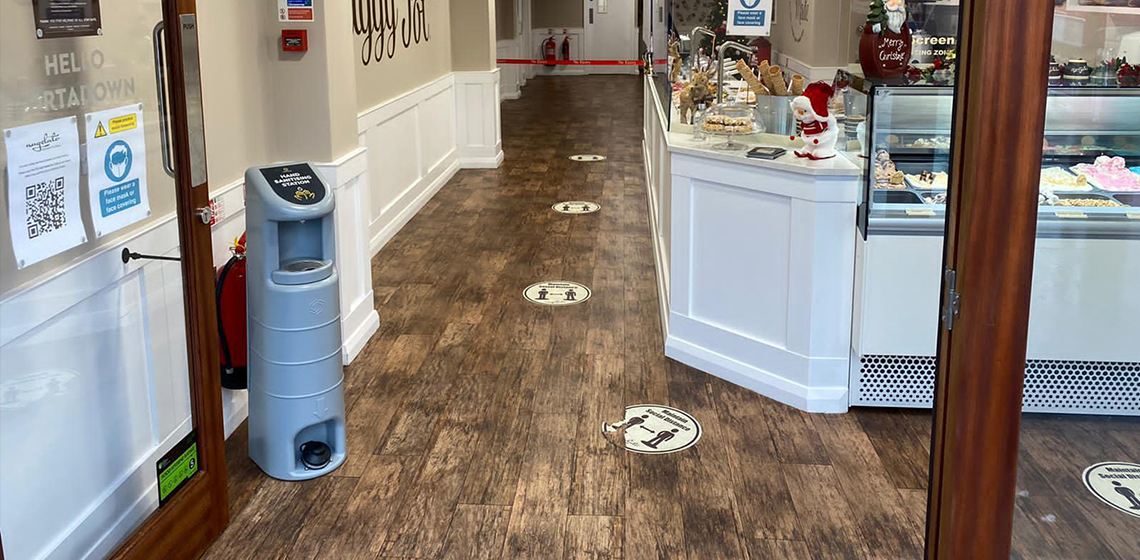 Foot Operated Dispenser
This prevents unnecessary hand contact with the station, reducing cross contamination from user to user.
Easy Clean Drip Tray
The removable drip tray allows for ease of cleaning, preventing a build up of product. Plastic and stainless steel grid ensures provides protection against corrosion.
Mold in Graphics
Mold in Graphics do not crack or peel and can be cleaned with standard cleaning products and are UV and water resistant.
Help Protect Against Covid-19
No-touch, foot operated free standing 7.5 litre hand sanitiser station
For large volume orders or volume customisation options, please contact our sales team.
Features
Self-priming foot pump
Removable drip tray for easy cleaning
Suitable for Sanitiser with up to 80% Alcohol content
Rear lockable access door ensures safe and secure storage of sanitiser
Adjustable flow valve for preferred dispensing amount
High quality locally manufactured components
Long term safe and secure solution to sanitiser dispensing
Suitable for indoor or outdoor use
Specifications
Internal 7.5 litre moulded Polyethylene tank
H: 1030mm, W: 295mm, D: 290mm
Station weight: 13kgs, Weight when filled: 20kgs
Fully bunded outer housing for secure storage of flammable sanitiser
No electric or batteries required, can be positioned anywhere
Internal bottom ballast weight for increased stability
Non-removable mold in graphics, UV resistant, Water & alcohol resistant and will not crack or peel
Made in Northern Ireland